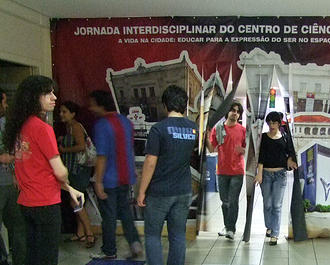 Rankings and Assets
UNDERGRADUATE PROGRAMS
Published by Abril Group, the Student's Guide (Guia do Estudante) runs the most important private ranking system to assess the quality level of Brazilian universities' undergraduate programs.
UNISANTOS is well ranked in 12 programs: Accounting, Administration, Advertising and Publicity, Journalism, Information Systems, Law, Nutrition, Pedagogy, Pharmacy, Psychology, Public Relations and Social Service.
PARTNERSHIPS
Total of 560 agreements with public and private companies, e.g. Sisgraph, Schumlberger and Petrobras, among others.
Other partnerships include Santos Football Club, one the main soccer teams in Brazil (where Pelé made history as a professional player), and the brazilian government supported program Ciências Sem Fronteiras (Science Without Frontiers), responsible for area-specific international grants.
PhD PROGRAMS
UNISANTOS have established two Doctorate Programs, in International Environmental Law and Collective Health, both approved by the Ministry of Education. The Law Program Is an innovative one, as it is the first one for this legal subject in Brazil.
RESEARCH
Accredited by Brazil's National Agency of Oil, Natural Gas and Biofuels (ANP): The Brazilian Law for Oil and Gas (Law 9.478/1997) determines that one share of oil and gas exploration resources must be allocated to Research and Development (R&D) by the companies involved.
Only ANP-accredited educational and research institutions can receive such resources by means of specific projects. UniSantos is the only accredited university in its metropolitan area due to its scientific and technological facilities and its Institute of Scientific Research and Technology (IPECI).